Charter Bus and Motor Coach Windshield and Side Glass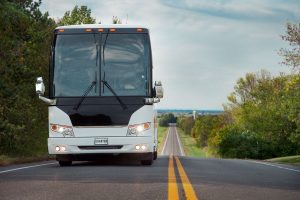 Coach Glass offers both original equipment manufacturers (OEMs) and aftermarket customers the highest-quality selection of windshield and side glass for tour coaches. We analyze your fleet requirements to offer economies of scale for crate pricing where applicable, and single windshields when warranted. We understand that a bus without glass costs you money, so we make sure that you are stocked and ready to roll.
Windshield Glass
Our expansive windshield inventory includes heated, non-heated and upper glass, and even double-decker windshields. All four of our strategically located distribution centers also stock high-demand parts, which means we can get your glass to most places in the continental U.S. and much of Canada in less than a week.
Side Glass Windows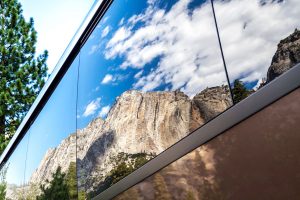 Our charter bus and motor coach side glass offerings include insulated glass units (IGUs) and both egress and non-egress single and dual-pane framed units for most Prevost and MCI buses—and we are always expanding our selection. We also carry a variety of side glass for doors, pilot windows and sash pieces.
Request a quote for your charter bus or motor coach windshield or side glass today.
OEM and Aftermarket Vehicle Glass
If you manufacture motor coaches or charter buses and need windshield design assistance, reach out to us about our product offerings and product development capabilities. We can help you to select the right glass from a variety of existing glass options, or design something new.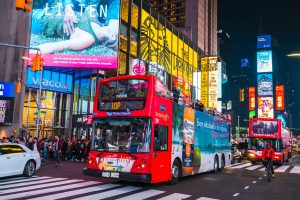 A Sampling of our Available Makes and Models
Don't see it on the list? Give us a call. The chances are, we have your charter bus or motor coach glass in stock:
MOTOR COACH BUS
EAGLE
MODEL 1
MODEL 10
MODEL 15
MODEL 20
MODEL 5
GMC
GMC BUS ( MODEL 4104 )
GMC BUS ( MODEL 4104-4108
GMC MODEL 4104 TO 4108
GREYHOUND ( MODEL 4106 )
GREYHOUND
CRUSADER 2
GREYHOUND/4104 TO 4108
MCI
D4000
G4500
MCI MODEL 102 A-C-D
MCI MODEL 12
MCI MODEL 5&7
MCI MODEL 8
MCI MODEL 9
RENAISSANCE MODEL E4500
RENAISSANCE MODEL J4500
RENAISSANCE MODEL J4500
NEOPLAN
102
CITYLINER 216
JETLINER
STARLINER 2000
NEW FLYER
LFR/30' | 35' | 40' | 41' | 60'
PREVOST
PRESTIGE
PREVOST
PREVOST H-340 / H-345
PREVOST XL SERIES
PREVOST XLV 2
PREVOST UPPER H-340 / H-345
PREVOST XL SERIES
X3 45'
XL2
STALLION BUS AND TRANSIT CO
VAN HOOL
T8 (T800) | T9 (T900)
ENHANCED T2140
ENHANCED T2145
T840
T940
T945
VAN HOOL
VAN HOOL (MODEL 2145 )
VAN HOOL (MODEL C2045 )