Coach Glass brings cost-saving solutions to original equipment manufacturers (OEMs) with the products in our extensive inventory. We also tackle new, never-done-before projects to help you take your product or fleet to the next level of form and function.
We are your manufacturing partner, in the truest of senses. Our team is full of experienced engineers and technicians with backgrounds in manufacturing, fit and application, so we truly understand the industries we serve.
Core Competencies
Product Design
Process Engineering
Waste Reduction
Quality Systems and Measurement
OEM Engineering Support
Coach Glass doesn't just offer a vast array of products; we equip you with a team of engineers who specialize in vehicle glass. Our subject-matter experts use their experience in the auto, RV and specialty glass industries to guide successful glass design and application, discuss tolerance and curvature for best fit and narrow down the right glass for your specific project.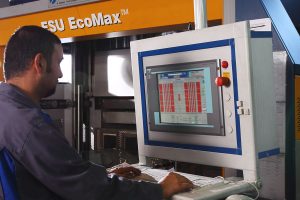 All we need to know is what you want the glass to look like. Then, we can either manufacture the right glass for you or assess the best, most economical solution from within our massive glass inventory.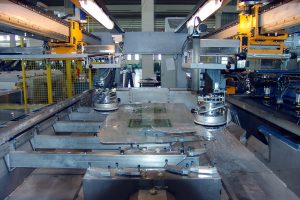 Quality Assurance and Testing

We also offer engineering quality assurance services to make sure that your glass will be the perfect fit.
These services include:
Laboratory Testing and Concept Evaluation
Onsite Product Trials
Technical Support and Installation Training
Project Partnership to Improve Efficiency and Quality, and Reduce Costs
Creation of Inspection Tools, KPI, and Measurement Systems
Quality Engineering, Program Development, Lean Six Sigma
Glass Design Capabilities
Glass Design Capabilities
Consider Coach Glass your partner and liaison for the designers and engineers on your team. We are here to help execute the full life cycle of product development initiatives, including concept, design, development, testing, manufacturing and implementation. We can help you design and engineer new laminated and tempered products, as well as improve the performance and aesthetics of existing designs.
Logistics Services
After we produce the right glass for your project, Coach Glass can inventory, package and ship your glass products for you. Learn more about our logistics services today.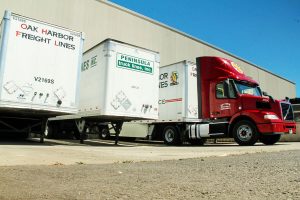 If you'd like to partner with Coach Glass on your next product development project, contact us. Our team is ready to help you find the best glass for your build.