At Coach Glass, we consider each of our customers to be our partner. Whether you are an original equipment manufacturer in need of logistics services, or an auto glass shop seeking guidance in the installation of an unusual windshield, we are here to provide solutions for your business.
Consider us your Problem Solvers
Our team eliminates the pain of common business problems by helping you:

Increase Profitability
Improve Productivity
Lower Costs
We understand that not all of these problems look the same for each customer, so neither should our strategy to solve them. Our knowledgeable and friendly sales team members listen to our customers' needs intently to produce customized glass solutions for each of their products.
By identifying the essential components of your project from your point of view, we introduce solutions that not only fill those necessary elements, but also add value to your business by troubleshooting potential issues. How, you ask?
We Are Experts in Our Field
Coach Glass is your source for RV and specialty glass expertise. Our product development and engineering capabilities help you hone your project scope, while our engineering experts use their hands-on experience within the auto, RV and specialty glass industries to advise your project with precision and glass application savvy.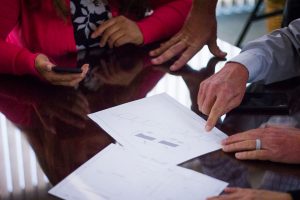 Intelligence is key to a successful business partnership, but it's also important to bring trust, empathy, congeniality and integrity to the table. It is with these values that we foster outstanding, mutually beneficial customer relationships.
Contact Coach Glass to partner with us today and experience our stellar customer service for yourself.
Customer Experience in Their Own Words
There's no need to toot our own horn. Read our customer testimonials to see what our partners have to say about working with Coach Glass.